E5 from Oberstdorf to Meran
1. Part of the European Hiking Route
This beautiful trail is frequently used and leads along the classic European hiking route E5 from Germany via Austria to Italy. The attractions of this tour are the variety and contrast of
the countryside and vegetation, which we pass through hiking from North to South during
one week. Meadows in bloom and grassy mountains in the Allgäu Alps, fantastic views
around the jagged peaks in the Lech valley Alps, endless glaciers, the enormous mountains of the Ötz valley and finally the southern climate of Meran makes this hike very popular and attractive.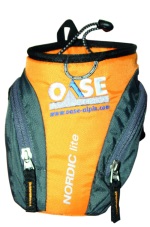 Daily routine
Day 1
Meeting point is at 11:00 a.m. at the OASE AlpinCenter. We begin with a bus trip to Spielmannsau (1.002 m) and ascend through the wild Sperrbachtobel to the Kemptner hut (1.846 m) (transport of the rucksack).
Hiking time approx. 3 hours, ascent 850 m.
overnight stay:
Kemptner Hütte (1844 m)
Termin Buchen
Aktuell sind leider keine Termine verfügbar.
Sie können diese Tour jedoch bei uns Anfragen.
825,00 €
Details
Duration: 7 days, Sat. to Fri. , Sun. to Sat. or Fri. to Thu.
Services:
free parking in Oberstdorf
Mountain guide
6 x half pension
2 x taxi
4 x bus, 1 x cable car
5 x transport of the rucksack
bottle carrier from Deuter
Participants: 6 - 12 people
Meeting point: 11:00 a.m. at the OASE AlpinCenter
Region: Alps of the 'Allgäu' area, Alps of the 'Lech valley' area, Alps of the 'Ötz valley' area, South Tyrol (Germany, Austria, Italy)